Taking Supplements and vitamins is an important part of many lives. Once you have decided on which supplements to take, you then need a trusted brand. Canadian supplements are world renowned for the quality. Get access to with international shipping for Canadian vitamins and supplements.
Buying Canadian Supplements and Vitamins online with easier with Shipping
Jetship facilitates the purchase and shipping of Canadian Supplements and Vitamins online.
Have your orders sent to a local Canadian address. Jetship can consolidate and ship your goods via express carrier or via Canada Post.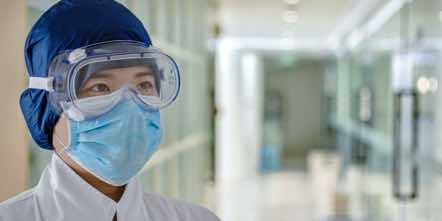 Do I need approval to buy Canadian supplements and Vitamins?
Unlike pharmaceuticals, supplements and vitamins do not require approval to buy.
Shipping vitamins and supplements internationally, is it legal?
Supplements and vitamins can export from Canada. The buyer will have to ensure they can clear customs in their country. Some compounds may be subject to stricter regulations. Check with the import restrictions in your home country before ordering. International shipping for Canadian vitamins and supplements includes import to your country.
Why Order Vitamins and Supplements direct from Canada?
If you're located outside of Canada, access the wide range of high-quality vitamins and supplements. Have your orders shipping locally to our Canadian address.
We will explore the process of shipping Canadian vitamins and supplements internationally through a direct approach.
Custom ordered from Canada shipped direct to you
Place your order directly online for direct shipping to you.

Assurance of Quality and Safety:
Canada has established a strong reputation for its strict regulatory standards and high-quality manufacturing practices. Canadian approval ensures that vitamins and supplements produced in the country are safe. Health Canada regulates approvals with rigorous safety standards. International buyers often prefer to order and ship Canadian vitamins and supplements direct. y
Direct Shipping for Canadian supplements and vitamins
A direct approach to shipping has several advantages. Shipping products directly from a Canadian seller or manufacturer offers the following benefits:
Authenticity and Reliability
Assurance of receiving genuine Canadian vitamins and supplements
Direct shipping can often be a more cost-effective.
Great access to a full range of products
Direct shipping allows for streamlined logistics and a fast delivery.
Wide Product Selection: Canada boasts a diverse range of vitamins and supplements, catering to various health needs and preferences. Access a wide selection of products, including specialty formulations, organic options, and unique Canadian blends.
Considerations before buying and shipping Canadian supplements
Before initiating international shipping, it's essential to keep a few considerations in mind:
Customs Regulations in your country
Import Duties and Taxes
Licensing and other considerations
Who are the leading Canadian supplement and vitamin producers?
The leading Canadian supplement companies include
Jamieson
Natural Factors
Prairie Naturals
Advanced Orthomolecular Research AOR
Platinum Naturals
Organika Health Products Inc
Note: This is a partial list only. There are many other quality Canadian producers of Vitamins and supplements.
---
Leading sellers of Canadian Supplements and Vitamins
Amazon
Costco
Shoppers Drug Mart
Walmart Canada
GNC (General Nutrition Centre)
Popeye's Supplements
National Nutrition
Note: There are many other websites that offer uniquely Canadian products

Ordering supplements direct from Canada is a great way to get access products that may not be available in your country. With the ability to have these products shipped directly to your door, it allows for streamlined logistics and a fast delivery.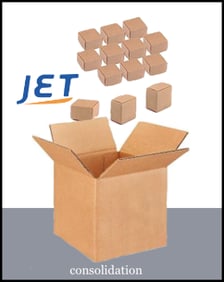 Have a Canadian Forwarding Address and Partner
Jet Worldwide provides a Canadian address to facilitate shipping for Canadian vitamins and supplements. As well as for other Canadian products and online orders. The advantage is being able to buy from different suppliers. All your orders can then be consolidated into a single shipment.

Our team can also purchase goods on your behalf. Often, this can be as simple as sourcing goods at a local warehouse seller such as Costco. Contact our team for details.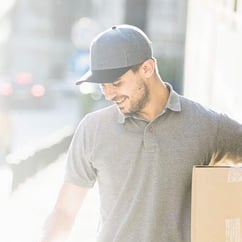 Get Rates and Information Form