With the work stoppage disruptions by Canada Post workers, we are getting numerous inquiries on the impact, alternatives and prospects. Canadian companies who rely on Canada post for their parcel deliveries are now actively searching for alternative delivery options from Canada.
November 2018 Canada Post Strike Update: Canada Post has suspended service guarantees is not able to assure their customers as to the length of the work stoppages. Service disruptions are creating backlogs of parcels and letters as targeted work actions continue.
Canada Post is the cost leader for small packages.
Although there are alternatives, Canada post remains the lowest cost provider from small parcels within Canada. Canada Post international small packet is also the low cost leader - especially for individual shippers.
Parcel and post sorting facilities across Canada have been affected leaving more Canadian Shippers seeking alternative delivery for their international parcels.
Contact Jet's International Parcel Delivery Experts for an alternative to Canada Post international parcel services.

1. The story of a Postal Strike is generally not a concern by Canadians as there are parcel delivery alternatives.
It is unlikely that there will be broad public pressure on either side should Canada Post stop delivering. Even small businesses, who still largely rely on postal delivery for payment via check are able to take advantage of new payment methods, such as Interac.
Postal services are largely viewed as "old school" with little public benefit. There has been little pressure from the Canadian government to push for an end to the pending work stoppage.
2. Parcel delivery is more important for small business than letter delivery
The low cost postal parcel delivery is where the impact is being felt the most. Canadian E-commerce sellers are having to find alternative solutions. Even though letter mail still represents around half of Canada Post revenue, parcel delivery is more important to small businesses.
Jet Worldwide is helping international companies find international parcel delivery alternatives to Canada Post. However, no options can beat the parcel post pricing for the smallest shipments.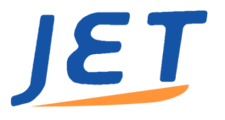 3. Parcel delivery via Canada Post subsidiary, Purolator
Not mentioned often is the benefit to Canada Post's "private market carrier," Purolator. Purolator's Canadian parcel delivery volumes have increased substantially as the postal work stoppages continue.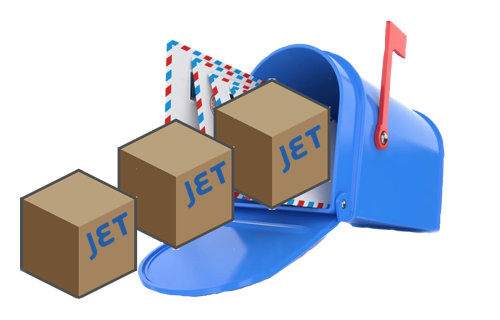 4. Uncertainty for both sides
The extreme drop in volumes at Canada Post due to the uncertainty should have both Canada Post and their unions worried. Canada Post and their unions both have legitimate concerns but ultimately the marketplace can, and will, move on if the service continues to suffer.
5. The market reality should drive an agreement
Market reality will force both sides to an agreement as Canadian businesses develop viable alternatives to international parcel post solutions. We recommend that companies continue to develop alternative parcel delivery systems from Canada.
Jet Worldwide supports universal parcel post delivery systems that offer a uniformly low price that is accessible to small businesses, rural communities and individuals. Our mission of connecting people, parcels and businesses around the world depends on universal low cost parcel delivery.