The best way to send high volumes of e-commerce parcels from Canada to the UK will depend on a few factors such as the size and weight of the parcels, the speed of delivery required, and the budget. There are several options that are commonly used for high volume e-commerce shipping include:
Most Common Parcel Post Shipping to the UK
The best known options include:
Canada: This is a budget-friendly option for shipping lower volumes of e-commerce parcels. The delivery times can be longer and tracking is not as accurate. Canada Post shipments are imported and delivered by Royal Mail.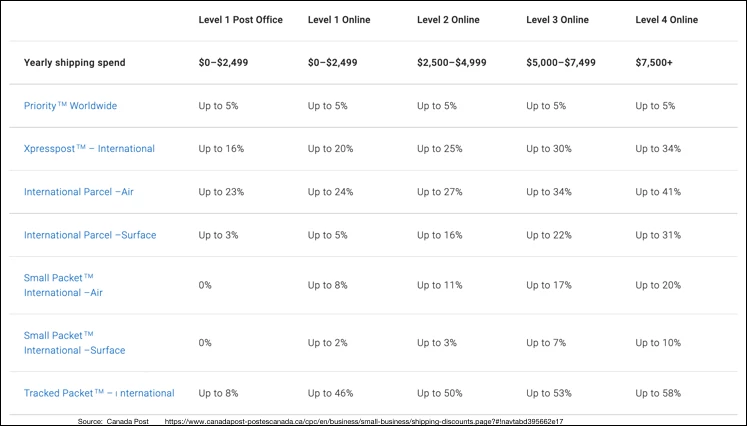 Couriers: This is a popular option for shipping over all but can be expensive for e-commerce parcels. The major carriers include DHL, FedEx, and UPS and all three offer regular services between Canada and the UK. Purolator courier uses other carriers, such as UPS.
Logistics professionals have already have negotiated their lowest rates with various carriers. And, if you are reading this post, the rates are simply not low enough. Good rates perhaps based on the market but not good enough to grow international orders and reduce shopping cart abandonment.
How to Scale Sales with Direct Shipping Parcel Post Shipping to the UK
Take advantage of cross-border e-commerce solutions: Some e-commerce platforms offer cross-border e-commerce solutions that allow sellers to sell to customers in other countries and offer discounted shipping rates.
The options listed above are great for incrementally adding sales but the scaling of international orders requires - among other things - new logistics processes. Direct shipping allows Canadian retailers to expand geographically but without the cost of new locations or warehousing. Expanding to new territories, reach new markets using existing Canadian fulfillment resources.
The challenge of increasing revenue by expanding the customer base is that the likely average transaction value will be similar. This drives the need for lower delivery costs that are in the range of your existing domestic rates.
Partnering with European Carrier DPD from Canada
This can be done by forming strategic partnership with Jet Worldwide. It is important to research and compare the different options available and select the one that best suits your needs in terms of cost, delivery time, and other factors. Bring in our team to assist in your efforts.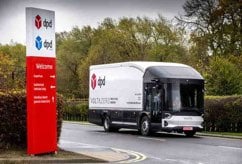 Jet Worldwide has provided Canadian, UK and global logistics for over 40 years! Our support refers to the various systems and services regarding international and Canadian movement of goods. This can include things like transport, dedicated import processes, storage, and return management. Our logistics support augments your team by not being beholden to a specific carrier or process.
Disclaimer: The information in all Jet Worldwide online content, including this post, is for general information only and is not intended to, constitute legal and/or tax advice.All liability with respect to actions taken or not taken based on the contents of this site are hereby expressly disclaimed. The content on this posting is provided "as is"; no representations are made that the content is error-free.
---
Factors to Consider when Zone Skipping to the UK
VAT for e-commerce imports to the UK
Value-Added Tax (VAT) is a consumption tax that is applied to goods and services in the United Kingdom (UK). The standard VAT rate is currently set at 20%, although there are reduced rates of 5% and 0% for certain goods and services.
Useful information on VAT payment for e-commerce orders to the UK
Businesses that register for VAT are required to charge VAT on their sales and to pay the VAT collected to HM Revenue and Customs (HMRC). They are also able to claim back the VAT that they have paid on their own business expenses.
Duty Assessment for e-commerce Imports to the UK
For e-commerce imports, duty is usually assessed and paid by the importer, who is also responsible for registering for and paying VAT. However, there are some specific rules in place for small consignments of goods, which are referred to as "low value consignments," where the threshold is currently set at £135 and no duty is charged, but VAT is still due.
Our team believes that successful cross border shipping of e-commerce orders require that the customer get no import fees. All fees should be pre-payed and understood at time of checkout.
Verify import fees to the UK and how they are calculated
Duty Free e-commerce Imports to the UK under Free Trade Agreement
The United Kingdom (UK) and Canada have a Free Trade Agreement. This agreement is known as the Canada-United Kingdom Trade Continuity Agreement (CUKTCA) and it is designed to maintain the trade relationship between the two countries after the UK left the European Union (EU).
Useful information on Certificate of Origin and verifying when it is needed.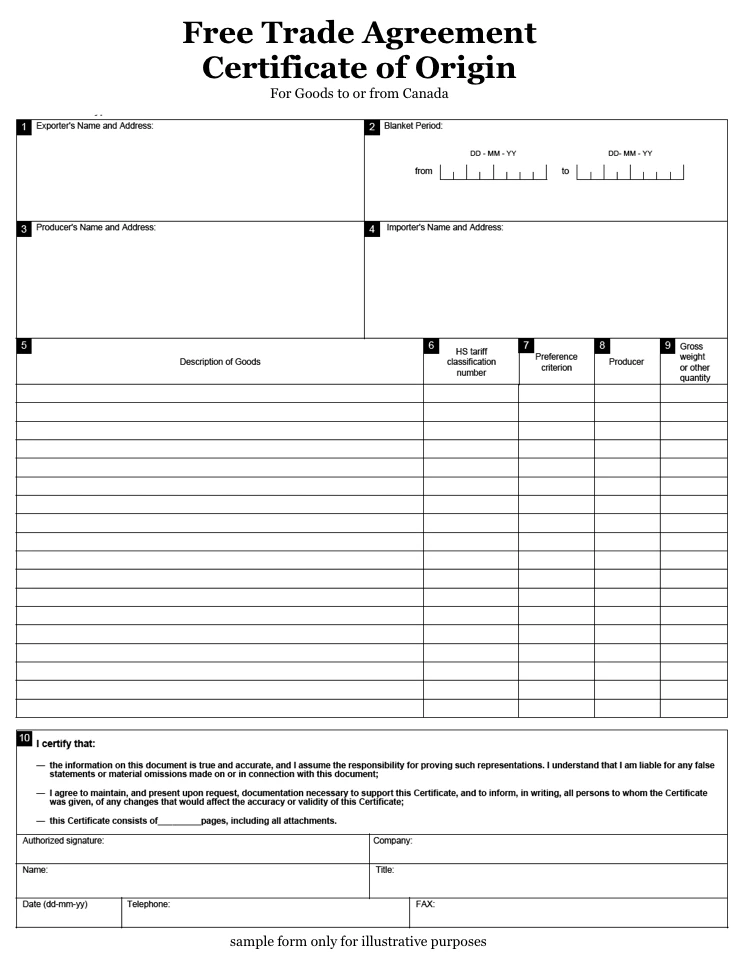 The CUKTCA eliminates tariffs on goods traded between the UK and Canada, including e-commerce orders. The goods must qualify under the origin rules of the agreement. Simply being shipped from Canada does not automatically qualify the goods for duty free import.
---
Finding a Canadian Logistics Expert for Cross Border Shipping
Professional associations: Organizations such as the Canadian International Freight Forwarders Association (CIFFA), the Canadian Association of Importers and Exporters (I.E. Canada), and the Canadian International Trade Tribunal (CITT) have lists of members who are experts in international logistics. But most are not familiar with the specifics of e-commerce imports. Ironically, if you need to ship containers and pallets, they can help. Shipping small parcels? Well that is another matter.
We are happy to help with your project of shipping from Canada to the UK. Provide information regarding the type of goods that will be shipped, the volume of goods and items being shipped. What restrictions or regulations are you aware of that should be taken into account?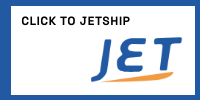 Reminder: This post and all Jet Worldwide content is for general information only. We are proud to be a leading online resource for international shipping. Our best advice is emphasize the importance of confirming compliance with the exporter/ importer and regulatory authorities prior to shipping.