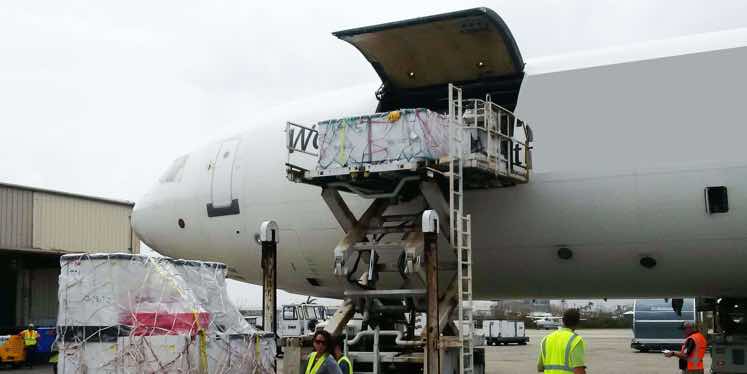 Diversification away from UPS
Shippers should be prepared for a potential strike at UPS - especially UPS customers. Despite a smattering of new options, the USA parcel delivery market continues to be dominated by USPS, FedEx and UPS. While Amazon is certainly more of a "smattering" it is - for now - proprietary to their platform. Most newer online "shipping services" use some combination of the three dominant carriers.
So both sides are correct: UPS has the highest pay level and best benefits among all major carriers. At the same time, their union has every right to bargain for a better deal in light of concessions made in the last contract and record profits over the last several years.
A work stoppage is considered a real possibility (but hopefully short lived). The union's likely strategy to hold out until the last minute. With the last moments then falling into a strike.
The two sides have come up with a deal!
---
If you are reading this post, you are a UPS customer looking for an alternative. For shipping to / from Canada, we can likely assist. If you are seeking a permanent alternative - even if to remain a supplement your UPS volumes - contact our team.

---
Companies single sourcing can face significant operational impacts from work stoppages and other disruptions.
The Teamsters and UPS have tentative agreement on non-economic proposals on the contract. Most notably is having air conditioning in the delivery vehicles. The next step are wage increases other issues outlined below.
UPS has around 37% of the parcel delivery market, followed by FedEx around 35%. The U.S. Postal Service and Amazon share the remaining market share (by revenue). Most analysts predict that competitors won't be able to absorb the over 20 million packages per day currently delivered by UPS.
UPS is consulting major customers with updates on the negotiations. They are telling investors they expect to gain back businesses lost during a strike. This was the case following their last strike.
FedEx Express is the only air carrier that can realistically absorb UPS air services. FedEx will try to take on as much of that business as it can. But will likely not be able to handle more than 10% of UPS priority volumes. To and from Canada, DHL can absorb some volumes but have a much lower overall capacity than FedEx.
---
UPS, FedEx and USPS market dominance
While the specific market share of each company and product type can be debated, UPS, FedEx and USPS control the parcel delivery market in the USA. As mentioned above, UPS alone delivers over 20 million packages a day in the USA.
August 1st: UPS Strike Timeline
The existing contract expires at the end of July. The contracts are for 5 years.
---
UPS Strike 2023:Should I Plan For It?
Most companies work to strike a balance between the cost and benefits of diversification. Diversification can lead to higher negotiating rates and having to manage different interfaces.
Diversification also gives access a wider range of services, greater flexibility and allows for greater innovation. In the end, not being beholden to a single carrier can actually lead to greater leverage.
Contact our team to develop an alternative to your default carrier option to the USA.
Shipping between USA from Canada and need an alternative? Contact our team.

We recommend planning for any possible disruption, including potential work stoppages at carriers, warehouses, and ports. No solution is perfect but an imperfect option is better than none at all.
---
Issues To Be Resolved in a New Contract
There is a feeling amongst many workers that the union capitulated to the company in the previous 2018 negotiations. The key issues that will be addressed include:
Split shifts: Employees can now be given split shifts. Rather than a straight eight hour day, for example, a worker can be told to work for four hours in the morning and four at night.
Two Tier Pay Structure: The union want to eliminate the two tier pay structure referred to as "22.4s" (named after the 2018 contract provision that created this lower-paid category).
Personal Vehicle Drivers (PVD's): UPS incorporates a fleet of personal-vehicle drivers (PVDs) during peak delivery season. This effectively creates an ad hoc workforce similar to those used by Amazon subcontractors and regional carriers.
Driver Support: The negotiations will also cover such things as adding air conditioning and limiting the use of surveillance cameras in delivery vehicles.
Why a UPS Strike is more likely in 2023 than in 2018
Simply put: The posturing on both sides is now leading experts to predict a strike. The discussion has shifted to how long a potential strike will last.
---
Logistics Support from FedEx and USPS during a UPS Strike
It is impossible for USPS and FedEx Corp. to handle the volume from UPS's customers in the event of a strike. For international imports to the USA, DHL will also be resource constrained.
UPS Strike Impact on Amazon
Despite Amazon's growing logistics network, it still relies heavily on UPS. Estimates vary but most analysts estimate that Amazon accounts for around 10% of UPS's revenue.
The expansion of Amazon's delivery operations has coincided with a slowdown in e-commerce volumes. Amazon having excess capacity could be fortuitous should a key supplier such as UPS goes on strike.
Amazon anyway is continuing to divert volumes away from UPS towards their own network. UPS hopes/expects to replace step down of Amazon's volume with higher margin business from smaller shippers.
Effect on Other Large E-commerce players
The threat of a service disruption will encourage other large shippers like Walmart and Target to expand their internal resources.
Possibility of Using FedEX during a UPS Strike
Like all carriers, FedEx is targeting UPS customers with both a welcoming message and a warning. FedEx is stating that their capacity planning is locked into existing customers. They cannot ensure volumes from customers not committed by now.
Gaining volume from UPS customers will help ease volume declines at FedEx. By imposing the March cutoff, FedEx can ensure they protect their existing customers. Also, they certainly do not want to be perceived as not helping companies left without a delivery option.
Can Amazon volumes currently given to UPS?
Despite Amazon's growing logistics network, it still relies heavily on UPS. If the Teamsters strike, Amazon would bring that business in-house for delivery via its delivery partners.
A UPS strike could be viewed as an opportunity for Amazon to enter as an alternative delivery network. But some - mostly investors -question if this is a good use of capital.
Most believe Amazon could manage the outbound deliveries. The challenge is their inability to integrate pickups and returns.
Competitors see an opportunity
FedEx, GLS and other carriers are pushing to gain volume. Carriers are chasing UPS customers with warnings about capacity bottlenecks. With the advise to commit early to lock in a service commitment.All carriers are leveraging this opportunity.
What a Difference 5 years makes: UPS 2018 vs 2023
Although the boom in e-commerce home delivery has faded, industry sales and margins have soared over the last couple of years. UPS has embraced the strategy of "better, not bigger" yet remains a Goliath. The impact of a strike versus five years ago will be much greater with e-commerce being such an important aspect to the total economy.
Even as new delivery alternatives appear, UPS remains an irreplaceable part of the parcel delivery market in the USA.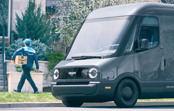 Can USPS handle UPS Strike Volumes?
The Postal Service has spare capacity that can be utilized in the event of a UPS strike. Furthermore, the Postal Service will be required - by federal law - to deliver the flood of parcels that would come their way.
However, the pressure on USPS system would be unprecedented. Their excess sorting capacity - while a huge plus - is built for lower average weight packages. Furthermore, they do not have the same excess capacity when it comes to the last mile delivery.
Rival commercial carriers will likely stop accepting new business weeks before an expected strike. This fact adds to the USPS burden of being the carrier of last resort.
Effect of removing UPS capacity in the event of as strike
Despite the additional capacity and planning, any disruption in UPS capacity will have a huge impact. The market is essentially controlled by UPS, FedEx, USPS and Amazon. All of them are somehow linked as both customers, competitors and partners.
For example:
Amazon is the largest customer of UPS
USPS is the largest users of FedEx Express services
FedEx,UPS and Amazon are among USPS biggest users of parcel select
Existing over capacity at non UPS carriers will quickly be filled should UPS stop working. This includes regional carriers. And some expect government intervention will make any work stoppage short lived.
But, the potential impact is simply too large to ignore. If you have not already, get access to alternative capacity. Take the opportunity to diversity.
Secure Logistics via Diversification
Secure logistics processes build in alternative options via multiple carriers. What you may lose in some negotiating leverage you gain via more durable processes. Jet provides alternative access to different carriers with low volume thresholds. This serves to add capability and alternative options to better serve your clients.
Some logistics processes are calling for spreading stock across a greater number of warehouses to access to more local and regional carriers.
For international parcel imports, we recommend building capabilities via express consignment, multiple ports of entry, various section 321 entry types and a diverse mix of carriers and modes.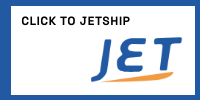 Shipping Support Request Form