Best Shipping for Small Businesses in Magdalen Islands from Canada
Magdalen Islands
The Magdalen Islands (French: Îles de la Madeleine) has many small businesses looking for shipping solutions. The area is part of the Quebec. Located in the gulf of Saint Lawrence, the islands are in fact closer to the provinces of Prince Edward Island and Newfoundland.
An Economy based on Tourism, Fishing, Lobsters ..and Salt
Many businesses on the Island primarily serve tourism. Other major component of the islands' economy include fishing. Lobster fishing has become a more lucrative than traditional fishing. The island is also home to Canadian Salt Company Seleine Mines. Extracted salt from the islands are used used for winter road conditions in Quebec.
Shipping to Isle de Madeline
Your small business has its own unique qualities. It's crucial to have a reliable shipping strategy that meets the needs of your customers.
When deciding on your shipping a strategy for your company, it's important to keep in mind that shipping is more than just another cost item. Investing in building a better relationship with your customers is a wise decision. In exchange for that investment, you increase your chances of gaining valuable repeat business.
Shipping Large Freight Shipments via Truck
CTMA: The Key Freight carrier of the Îles de la Madeleine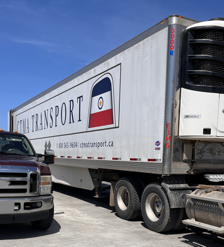 CTMA offers freight transportation service to and from the Îles de la Madeleine. Their fleet of ships and trucks combine road with sea transport. CTMA provides access for large palletized freight including temperature controlled for seafood.
CTMA operates warehouses in Cap-aux-Meules, Moncton, Quebec and Brossard. Freight transits via Quebec to the Maritimes.
Low Cost Shipping for Packages to Isle de la Madeleine
For package shipping, Canada Post is a popular option. Canada Post offers delivery in as fast as 2 business days. They are actually the fastest standard shipping option amongst the courier options. FedEx, UPS and Purolator offer delivery in as fast as 4 business days.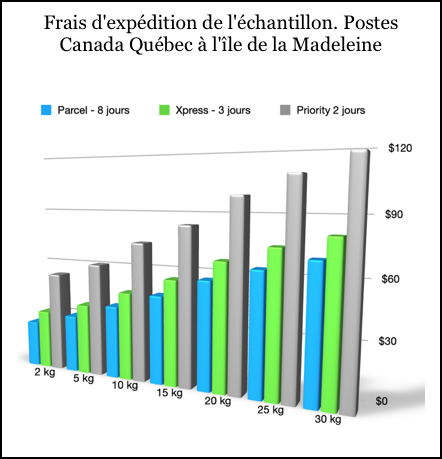 Lower Package Shipping costs for small businesses.
It's a challenge for small businesses to find the right combination of costs and transit times. Jet Worldwide offers a package consolidation service.
Consolidated shipping method that involves combining packages into one shipment.
We'll demonstrate how these strategies can benefit your business and save you time and money. First, let's examine the factors that contribute to your overall shipping costs.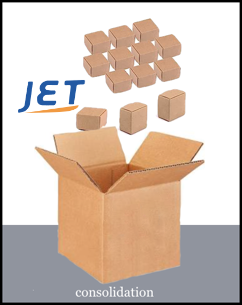 Consolidate your orders to one large package to save shipping costs:
To understand how shipping costs are calculated, it's important to figure out where you can lower your shipping costs. Here are the main factors that determine the cost of shipping your products:
How do you need to receive your package?
Most businesses are willing to wait a week or two to receive an item. Businesses commonly prioritize spending less money over the speed of delivery. Consolidating packages can help.
What are the dimensions of the package in terms of size and weight? How heavy is it?
Often packages are "over packed." Our team helps reduce your costs by placing over packed items together to lower the dimensional weight.
How far the package needs to travel: Determining the destination.
Jet provides an address to where your goods are forwarded. From our Montreal distribution center, we will forward your consolidated packages. Addressed directly to you with a tracking number.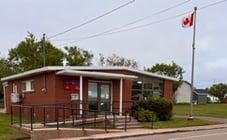 Best Shipping Options for Small Businesses?
Besides the heavy freight option via CTMA, the package options include Canada Post, UPS, FedEx, and Purolator.
Which is the Better Choice for Small Businesses?
Canada Post is often the best choice along with Purolator. FedEx and UPS are less common options to Magdalen Islands. The best solution is often using a combination of different options. This can include consolidating different orders to a single address for forwarding to Isle de la Madeleine.
Minimizing Outside Area Surcharges to Isle de la Madeleine
Outside area surcharges are applied by commercial carriers. Companies can minimize this cost by shipping via Canada Post or by consolidating their packages. To get the best value for your money and ensure good customer service, it's better to research multiple carriers.
Consolidating several packages into one shipment can result in significant savings. Small businesses can work together and share the savings.

Benefit from having a package receiving address in Quebec for consolidation and forwarding.
Contact Jet Worldwide.