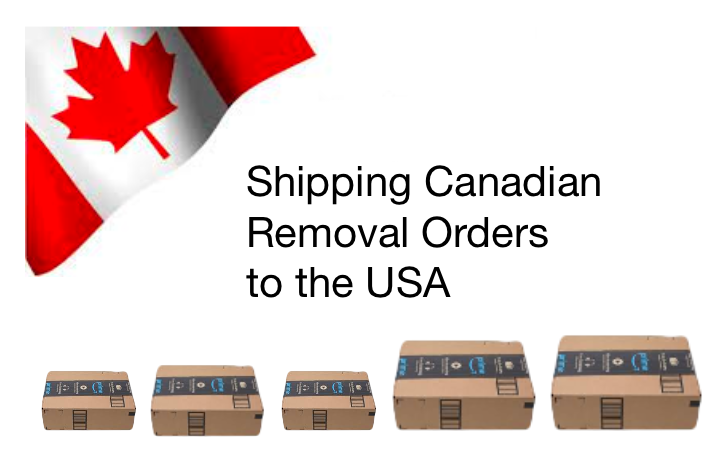 Managing Canada Amazon Removal Orders to the USA
Managing Canada Amazon Removal Orders to the USA
If you're a US Amazon selling in Canada, managing removal orders is a crucial part of your business operations. Removal orders involve sending your inventory back to a Canadian address. Then having it ship to you your US fulfillment centres. In this post, we will guide you through the process of managing Canada Amazon removal orders to the USA
Here is a post from Amazon seller forum that illustrates the issue many US sellers face in Canada.
Our company is in the USA. We also have items for sale in Canada. Recently, returning items with damage or defective. To create a removal order, it only lets me enter a Canadian address. Is there a way to have my Canadian removals ship to the US? How are other people dealing with out-of-country items?
Understanding Canadian Amazon Removal Orders:
Amazon allows you to request the return of your inventory from their fulfillment centres across Canada. The process is similar to other countries. They only ship removal orders to a Canadian address.
Inventory placement issues in Amazon Canada
The challenge of using Amazon's FBA service is distribution across multiple Canadian centres. This can be advantageous for quicker delivery times to customers. It can also pose challenges in effectively managing your stock.This also affects removal orders coming from different locations. Consolidate all your removal orders for one shipment via Jet Worldwide.
Common inventory challenges for Amazon Canada
Inventory management is a powerful asset for sellers. The single biggest challenge for Canadian Amazon is removal orders. Businesses can rely on Amazon Removal Orders in the USA with easy return options. From Canada, a third party address is necessary. And then you have to deal with cross border shipping and import to the US.
Prepare Your Inventory:
To initiate a removal order, log in to your Amazon Seller Central account. Select the option to create a removal order. You can choose which products you want to return. The system will generate a list. Select the shipping method. Use Jet's Canadian address (with an account).
Consider Customs and Import Duties to the USA
Inventory from Canada to the US can benefit from section 321 import. If the items are under US $800, they can import duty free. You can also import via the classification US return of goods. If using this classification, best to use your own customer broker. Jet Worldwide can assist with the necessary documentation.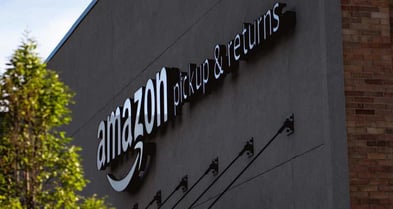 Monitor the Progress of Your Shipment:
Once your removal order request is in the system, it can take several weeks for shipping. Jet will confirm when the removal order arrives our Canadian fulfillment centre.
Optimizing Your Inventory Management in Canada:
To minimize the need for frequent removal orders, consider optimizing your inventory management. Jet can store your removal orders for up to 60-90 days. Being able to consolidate orders lowers your shipping costs. strategies.
Canadian 3PL to Receive your Amazon Removals
The challenge is finding a 3PL who can affordably receive your returns. Jet's facilities provides solutions for both removal orders and returns. We offer a low monthly cost for regular processes. We also offer singular processes for a large removal order.
Shipping Amazon Removal orders from Canada back to the USA
Shipping from Canada to the USA from Canada can be via air, ground or LTL. Each option has its own advantages and considerations. Here's a breakdown of the two:
LTL Shipping Canada to US
LTL shipping is typically is best for pallet shipments.
LTL costs are on the weight and dimensions of the cargo. The destination address in the US and distance effect the rating as well.
LTL carriers often offer additional services like liftgate service if going to a smaller US seller.
Transit times can be longer than parcel carriers, and delivery windows may not be as precise.
You have to assign a customs broker to clear your goods.
FedEx or UPS Ground for Canadian Amazon Removal orders to the USA
FedEx and UPS offer ground shipping for parcels to the USA. These carriers are suitable for packages up to around 60 pounds. Pricing is on the weight, dimensions, and zone.
Parcel carriers provide more timely tracking information than LTL. Estimates of delivery times average between 2 to 6 business days.
Most goods under US $800 can import duty free. Higher value goods are subject to a "customs entry preparation fee."
You can choose to have the goods clear via your own customs broker.
Shipping Amazon Removal Orders from Canada via Air Courier to the USA
FedEx and UPS also offer air shipping from Canada to the US. The transit time can be as fast as next day for express. Economy air averages between 2-3 business days.
Air courier includes customs entry preparation even if goods are above US$800.
Shipping via air is, of course, always more expensive. But, the cost differential can be minimal depending on package size, value and destination.
Ultimately, your choice will depend on the size, weight, time constraints, and specific requirements of your shipment. It's essential to compare quotes and services from various providers to determine which option best suits your needs and budget.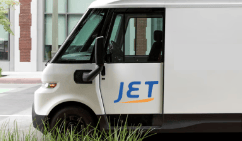 Process for Amazon Inventory Removal Order from Canada
When you place an Amazon inventory removal order, here's what you can expect.
Amazon charges for storing products in their Canadian warehouses. Having a solution to remove your Canadian goods is essential
You may need to pull out your products from Amazon Canada for various reasons.
Inventory expiration (or near expiration)
Low sales of a particular inventory
Stock unfulfillable or not sellable
Seasonal goods no longer in demand are among.
To create an inventory removal order on Amazon, follow these steps:
The entire process of removing an Amazon FBA order takes place in the "manage inventory" section on Seller Central. Through this page, sellers have the ability to remove their inventory. For any listings, select the items they wish to remove. Choose the "Action" menu, and select "Create Removal Order" from the available options.
You can remove orders from Amazon using the "Recommend Removal" report as an alternative. This report flags inventory subject to long-term storage fees if it remains in a Canadian warehouse. Select "Begin Removal Process. " Decide between disposal or return.
When you remove inventory from Canadian FBA centres, there is a fee per item
Automating inventory removal orders to ship to Jet Canada
Amazon will inform you when a product is unfulfillable. You can create a removal order. Amazon may dispose of the goods without action.
Amazon Canada allows FBA sellers to automate removal orders. Automating your removal orders for goods with damage or not fillable avoids storage fees. To automate removal orders, go to your Seller Central account and click the Fulfillment by Amazon icon from the "Settings" menu. Follow the prompts to edit the "Automate Unfulfillable Removal Settings" and choose either "Return" or "Dispose".
Things you should know about Canadian Amazon removal orders
Here are a few things you should have in mind about Amazon inventory removal order. Learn how to automate the process to save money and time.
Amazon warehouse workers do not give a high priority to removal orders. Goods your receive from Amazon has may be in bad condition. Jet can help you decide if goods are worth returning to you in the USA.
When returning inventory, Amazon often uses much larger boxes than necessary. Our team can reduce over packaging and consolidate your goods prior to shipping.
Returning inventory often lacks proper packaging or dunnage.
Managing Amazon removal orders from Canada for shipping back to the US is an integral part of maintaining a successful cross-border e-commerce business. By understanding the process, you can better manage your inventory. This includes selecting the right shipping method. Staying compliant with customs and import duties is also important. Jet helps you streamline the process and keep Canadian sales run smoothly.
---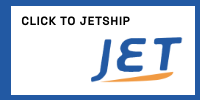 Managing Canadian Removal Orders