Mexican companies are increasingly looking "more north" to Canada with a huge opportunity created by the potential of duty free import. Even with the uncertainty of NAFTA/ CUSMA, Mexican shippers can benefit preferential treatment thanks to the newer CPTPP.
The Comprehensive and Progressive Agreement for Trans-Pacific Partnership presents newer free trade options for goods shipped Mexico from Canada that companies are considering in lieu of NAFTA.
Canadian duty free import is possible regardless of the status of NAFTA thanks to the Canada Mexico free trade provisions of CPTPP for Mexican origin goods.
NAFTA / CUSMA
While the new NAFTA - and its potential successor CUSMA/ USMCA - languishes for approval by the relevant legislatures, it remains the most important free trade agreement between Mexico and Canada.
New Certificate of origin updates of CUSMA
While shippers await the new rules of CUSMA that replaces the need for a separate Certificate of Origin with a Certification of Origin that can be more easily implemented into existing shipping documents such as the commercial invoice. This easier administrative aspect is already available for Mexican shippers if they choose CPTPP for shipments to Canada (see below)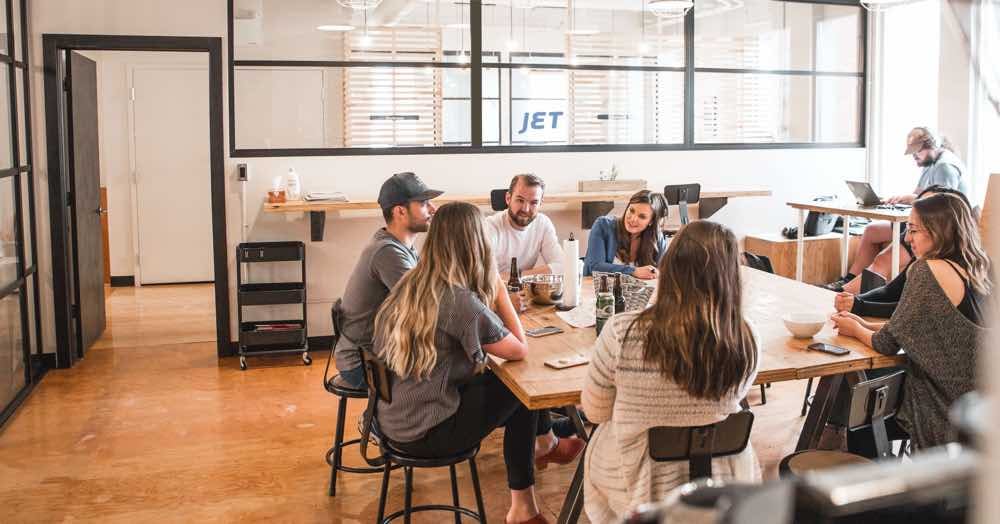 USMCA/ New NAFTA: Shipping Mexico to Canada duty free under $150 CAD
As part of the USMCA (the "new NAFTA), Canada has raised their low value duty threshold ( de minimis threshold) to $150 CAD (around $110 USD). Local sales taxes will still apply (but often times, businesses can claim this charge back). This higher duty free threshold helps businesses and e-commerce merchants in Mexico ship to Canadian customers.
NAFTA for direct order parcel shipments
While NAFTA is primarily written to accommodate major commodity trading - such as auto parts, energy, and agriculture - it also can be a great benefit for smaller speciality or boutique orders for parts, and other equipment.
At Jet Worldwide, we encourage our customers to consider taking advantage of the preferential duty free treatment when goods qualify as Mexican origin. By leading our clients to publicly available information, most, who had previously never considered a NAFTA benefit, now regularly take advantage of preferential duty free benefits.
Good shipped to Canada that the qualify of Mexican origin that are valued under CA $2,500 can be cleared duty free with a statement (versus a certificate) of origin.
For commercial goods valued at less than (CAN $2,500) the exporter may provide a statement certifying that the goods qualify as originating goods. With respect to low value commercial goods imported under the NAFTA (or CCRFTA), the specific wording for the statement is contained in Appendices B and C respectively. The statement may be handwritten, stamped, or typed on the commercial contract or actual invoices.
Shipments valued at less than the above amounts do not require a NAFTA Certificate of Origin. Instead, the customer should type the following statement on the shipment's invoice:
"I hereby certify that the good covered by this shipment qualifies as an originating good for purposes of preferential tariff treatment under the NAFTA."
The certifying document must be completed in full by the exporter and be in the possession of the importer at the time of import (when the declaration is made). This document may also be completed voluntarily by the producer for use by the exporter.
Although the rules of origin can be complex, parcels shipped from Mexico often contain orders for goods that easily qualify as being Mexican origin. We advise Canadian companies to work with Canada customs CBSA to get a definitive determination prior to shipping.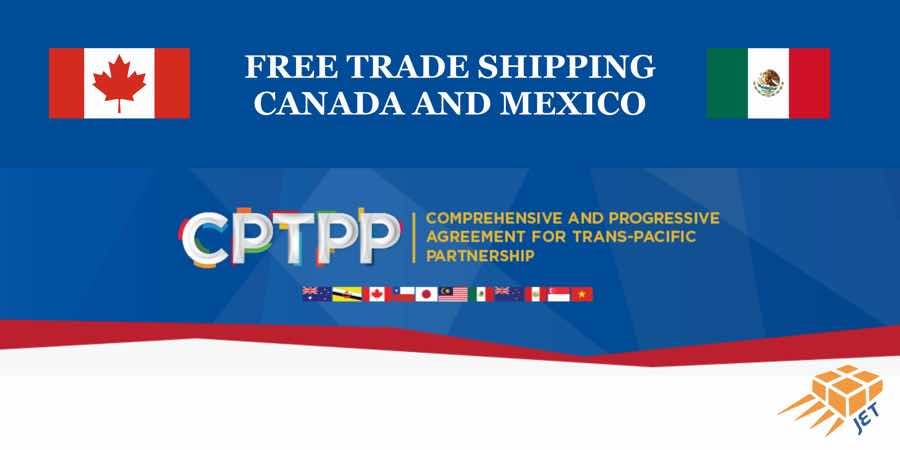 Shipping Mexico duty free to Canada via CPTPP
The benefits CPTPP are starting to materialize and the benefits are increasingly being realized by Mexican and Canadian companies. Most experts agree that CPTPP provides easier administration and the certificate of origin rules are less burdensome than NAFTA.
The rules of origin in the CPTPP generally say your product must have between 30% and 40% regional value content, which is slightly more lenient than NAFTA / USMCA.
CPTPP Proof of origin statement:
The required proof of origin is referred to as a certification of origin and consists of a set of data elements contained in Annex 3-B of Chapter 3, that may be placed on any document. Additional information concerning the CPTPP certification of origin is contained in Article 3.20 of Chapter 3.
Proof of origin for Commercial Mexican goods up to CA$1,600
Commercial goods. Products valued less than CA$1600 do not require a certification of origin to claim CPTPP preferential tariff treatment. Instead, only a signed statement completed by the importer, exporter or producer certifying that the goods originated from a CPTPP country, is required on the commercial invoice or any other supporting document.
Canadian importer/ owner of qualifying Mexican origin goods, with a value for duty under $1,600 and for which the benefit of preferential treatment under the CPTPP is requested, may be exempt from from the requirements of subsection 35.1(1) of the Customs Act if:
The exemption and series of imports are not done to avoiding the requirements of subsection 35.1(1) of the Customs Act, and
The statement is clearly included on the commercial invoice (or other supporting document) and furnished to customs at the time of import.
CPTPP Proof of Origin for qualifying Mexican goods to Canada
In order to claim the preferential tariff treatment, a set a data elements referred to as a 'certification origin' must be provided by the exporter, producer or importer of the goods by adding the information to any document (e.g., Commercial Invoice) accompanying the shipment or if preferred, by providing it on a separate document. The data elements do not have to follow a prescribed format but must contain the minimum data elements listed below. In addition, the imported goods must originate and be exported from a CPTPP ratified country.
Indicate the Certifier (Importer, Exporter or Producer)
Name, Address and Contact Information of the Certifier
Name, Address and Contact Information of the Exporter (if different from the certifier)
Name, Address and Contact Information of the Producer (if different from the certifier, or exporter)
Name, Address and Contact Information of the Importer
Description and HS Tariff Classification for the Goods
Origin Criterion for the Goods
Blanket Period
Authorized Signature and Date
Note: The certification of origin must be signed and dated by the Certifier and accompanied by the following statement:
"I certify that the goods described in this document qualify as originating and the information contained in this document is true and accurate. I assume responsibility for proving such representations and agree to maintain and present upon request or to make available during a verification visit, documentation necessary to support this certification"

Canada Customs (CBSA) Customs Notice 18-22
Government of Canada website
Canada CPTPP Tariff Rate Quota FAQs