US customs, USCBP, is testing a new Section 321 de minimis entry process for Section 321 low-valued shipments: Type "86" . Finding e-commerce import solutions to the USA is a new challenge for US importers.
The USA is the most open e-commerce market for individual orders sent via cross border parcels. The low value threshold - referred to as the de minimis - of $800 US is the highest in the world..... by far! But there are some restrictions based on commodity and method of clearance.
Using high volume Section 321 e-commerce parcel import processes, online merchants can ship individual orders to the USA duty free.
The low value section 321 is changing the nature of US customs clearance from a single entry per shipment to a consolidated single entry for thousands of shipments.
Notably, high volume imports that wish to take advantage of duty free section 321 benefits are often restricted to Express Consignment Clearance Facilities (ECCF) or Container Freight Stations (CFS) with oversight by express customs teams.
US customs is testing the new type 86 section 321 in their "ACE system." The ACE* Entry Type 86 Test creates a means for Section 321 low-valued shipments, including those subject to "PGA data requirements.**"
ACE: The Automated Commercial Environment (ACE) system used to communicate to US CBP.
PGA Data Requirements: Participating government agencies (PGA's) require a unique data set for goods that are subject to their oversight. For example, prescription drugs must include unique data elements before being approved for clearance by the Food and Drug Administration (FDA). In addition to approval of other government agencies, the goods must also meet US Customs / CBP clearance.
Participating Government Agencies / PGA's where specific data requirements are required for cargo release include:
FDA: Food and Drug Administration
NHTSA: National Highway Safety Administration
APHIS:Animal and Plant Health Inspection Service
EPA: Environmental Protection Agency
DEA: Drug Enforcement Administration
FWS: United States Fish and Wildlife Service
AMS: Agricultural Marketing Service
ATF: Bureau of Alcohol, Tobacco, Firearms and explosives
CDC: Centres for Disease Control and Prevention
And Many more, including DCMA, DDTC, E&C, FSIS, NMFS, TTB
Section 321 low-valued shipments are subject to additional PGA that are much more complex than a traditional "informal entry type "11" entry. The goal of the The ACE Entry Type 86 Test is to provide a streamlined entry and release process for low-valued shipments subject to additional data requirements from PGA's.
US customs and a "single window"
US Customs and Border Protection (CBP) has for some time set up to streamline the clearance process to better coordinate that differing data set required by CBP and the relevant PGA. This program is often referred to as a "single window clearance."
Data Prior to Shipping
The challenge of section 321 is that the data must be transmitted to customs 4 hours prior to the scheduled arrival of the shipment (for e-commerce shipments sent via airfreight). The type 86 entry adds up to 75 additional data points that must be declared at the time of admission (prior to arrival of the actual freight).
Shippers and importers must find a way to ensure that the correct information is being submitted in a timely manner.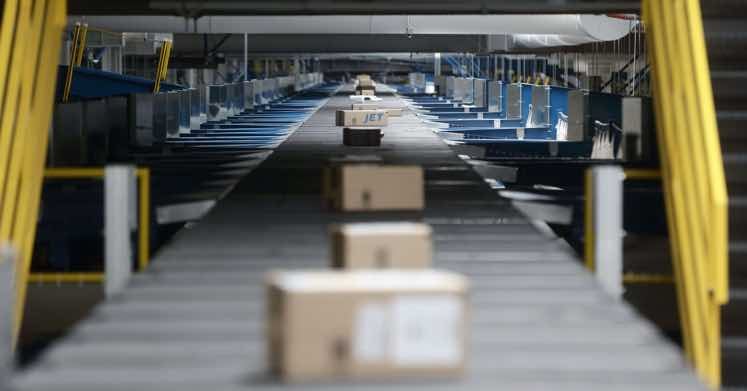 E-commerce to the USA
The best cross border solutions to the USA is a hybrid of shipping methods, ports of entries and entry type. Section 321 high volume clearance processes are increasingly being used to complement traditional ocean/ single entry/ container shipping with direct order duty free access.
Contact our team help you develop new direct order duty free import to the USA.