As corporate buyers are not able to travel overseas, companies are increasingly relying on getting product samples shipped to Canada.
At Jet Worldwide, we working with companies to help understand the best methods for shipping their product samples from China, Vietnam, Korea, Mexico and other manufacturing countries to Canada. Having actual product samples is essential for buyers who source goods from overseas suppliers.
The Corona virus outbreak has disrupted logistics flows with greater focus on priority air shipping to meet critical needs. While less urgent, shipment of samples serves a critical role in facilitating international commerce while travel is being restricted.
In this blog, we explore:
Air carrier shipping options for importing product samples to Canada
Ways to reduce import duty costs to Canada for samples
Use of certificate of origin statements for samples to Canada via CPTPP, CETA, CKFTA and other free trade agreements
Ocean for shipments. Air for Samples
Most major companies are familiar with ocean freight and large commodity movement via containers. Usually, they are less familiar with economy air transport. Shipping via air - even lowest cost economy air - is many times more than ocean shipping but is offset by not having travel costs.
Carrier Choices for international shipping samples to Canada:
Shipping via the local post office
This option should not be overlooked as post offices usually offer the lowest cost for shipping small samples to Canada. Many offer a "packet" type of service with a low cost for shipments usually weighing less than 2 kg.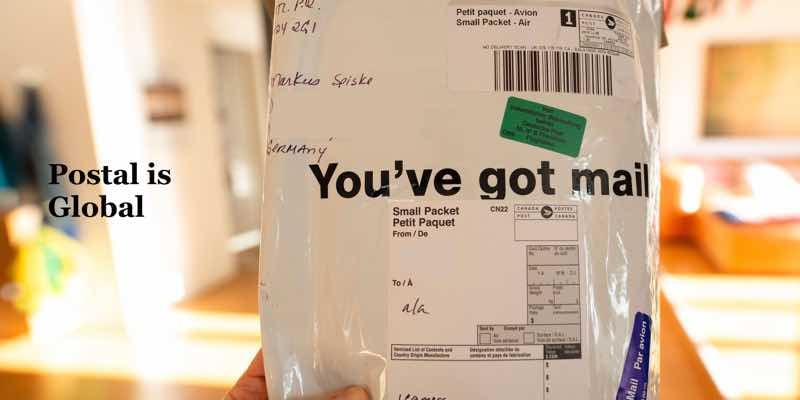 As a general rule, if you have the time and your package is under 2 kg, the lowest cost for shipping international samples to Canada is via the local postal authority.
Shipping samples to Canada via FedEx and UPS
FedEx and UPS are the largest carriers in North America and, along with DHL, offer express and economy air shipping options to the US and Canada.
FedEx and UPS options for shipping samples to Canada include:
International air express / priority to Canada
International economy air shipping to Canada
Shipping International Samples to Canada via Purolator
Purolator is a leading Canadian domestic carrier and they offer international shipping to Canada via partners, such as UPS.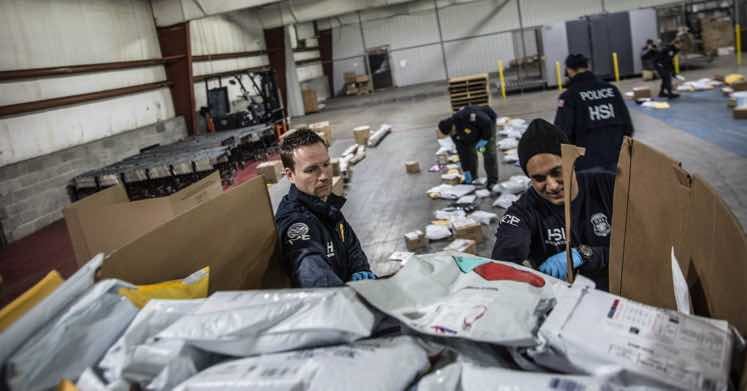 Duty and Taxes and customs clearance
While there are some countries that have some exceptions, commercial samples shipped to Canada are subject to the prevailing duty and taxes. There are a few tips to consider when importing samples to Canada.
Valuation: How to Declare a Value for Sample Shipments?
A question we get often is "what value should we use?" This is a particularly difficult when there is no "transaction value" per se. But even free samples must be assigned a value upon import that fairly reflects their value. Canadian customs accepts a pro-forma invoice and often the fair value is best determined by the value of similar items.
Assigning a value to declare to Canadian customs can be difficult when someone is importing free samples from a supplier.
See our blog on valuation and declaring a value for customs.
Mutilating Samples to lower costs?
If shipping a high value sample, it may be best to "mutilate" the sample as a way to diminish its value and benefit from a lower duty rate. The goods must truly samples that cannot be used for resale but can still give the buyer an accurate assessment of the product itself.
Shipping from China: Supplier shipping
Even during the recent slow down, China remains the world leading manufacturer for goods shipped to Canada and the USA. Most commercial samples to Canada and the US are from China.
Many companies in Canada rely on their China supplier to ship them samples to Canada. However, we still get rate requests to
Compare prices and have a cost in Canadian dollars
Sometimes suppliers are not willing to provide shipping for samples
Companies often prefer to have more control by choosing their own service for shipping to Canada and the US.
Free Trade Agreements: Duty Free for Samples?
The really useful feature of most Canadian free trade agreements is the ability to submit a statement or certification of origin on the shipping paperwork versus having to prepare a more complex "certificate of origin."
Even samples imported to Canada can benefit from duty free entry under most free trade agreements.
Check out the following Jet blogs for information on Canada's leading free trade agreements:
Shipping Samples to the USA: Duty Free for most shipments
Most samples valued under $800 USD can be cleared duty free via section 321 informal entry processes. Shipments can qualify for this status if sent via a local post office, FedEx, UPS, DHL or direct airfreight using an ECCF or CFS clearance facility.