The Ontario & Quebec governments announced the closure of all non-essential businesses until at least early to mid April. As a transporter, Jet Worldwide will continue to operate and assist with delivering critical goods in this time of need. Our entire business has been built on working remotely when ever possible and we have taken precautions to protect our on site staff.
Jet Worldwide is committed to providing incredible customer support during the COVID-19 situation and we continue to operate on line shipping options.
Global carriers have generally been able to remained operational as they are considered critical to the global transport of essential goods. However:
Service guarantees have been suspended
"emergency surcharges" are emerging from all carriers
Signature upon delivery is no longer required
Weight limits on international airfreight have been implemented
Quarantining, self distancing and overloaded health care systems have created peaks in demand for air freight shipping. Decreased travel has significantly lowered the capacity of air cargo transport and overloaded all cargo options.
Shipping Critical Supplies
In general, the shipping of critical supplies is possible but it pays for shippers to look at alternative carriers. To help secure your goods, it may be useful to split your order and use 2 different carriers. This will increase the unit costs but is a more secure strategy in these uncertain times.
The logistics flows will continue to be disrupted and carriers are often assigning weight restrictions on high demand areas - such as shipping China to Canada and shipping from China to the US. Using multiple carriers can also ensure a greater total uplift capability.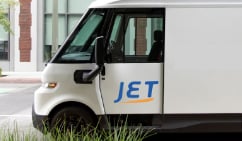 Shipping Airfreight from China:
Among our largest requests are for air freight shipments from China. As manufacturing has recovered, air freight rates and capacity have spiked. We can manage air freight shipments from China but with restrictions.
To assist with Canadian cross border logistics, Air Canada Cargo is has started operating passenger aircraft 777 as cargo only from Canada..
Even though heavier air cargo shipments have been restricted, Jet Worldwide has been able to maintain service for urgent international cross border air freight parcels and larger shipments. Contact our team for information.