USA: The World's Most Open Market to Cross Border E-Commerce
Many are surprised to learn that the United States is - by far - the most open market for online merchants wanting to ship the the USA. Millions of orders shipped to the USA are cleared duty free via high volume Section 321 parcel import processes. US Customs is proposing to expand section 321 access via a new entry type (Section 321 type 86). But, for now, most goods are best cleared via an Express Consignment Clearance Facility (ECCF) and Container Freight Station (CFS)
Express (ECCF) versus Cargo (CFS) Clearance online parcel orders
There are complementary processes e-commerce shippers can consider for their high volume parcel flows to the USA. While all cross border e-commerce shippers are looking to lower cost in a competitive market, reliable delivery times are equally essential.
Jet Worldwide can also help companies develop "single importer of record" processes to minimize the ECCF Fees and CFS delays.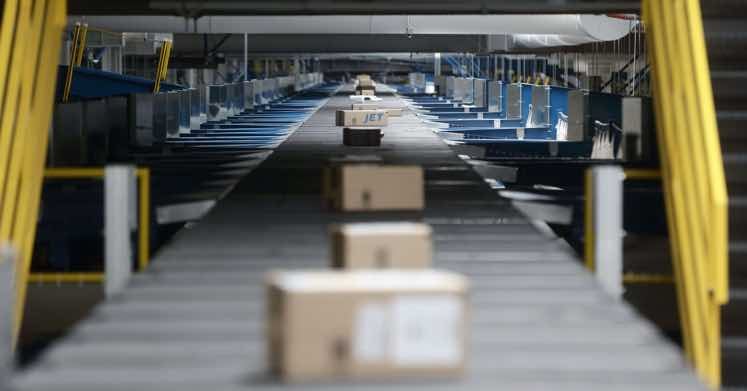 Seeking to understand CFR Part 128 section 321/duty free import processes? Contact our team
Low cost clearance using standard cargo clearance through a CFS
The cost advantage of clearance of high volume flows through Container Freight Stations is simply not having to pay a per shipment fee for clearance.
To take advantage of express clearance processes via an Express Consignment Facility (ECCF) US Customs charges. Parcels cleared via Container Freight Stations or CFS are not charge an express Reimbursement Fee to US CBP.
The key disadvantage to using CFS facilities is essentially speed of clearance - which can take 3-4 days - and more during critical holiday rush periods.
Jet provides consultant advice on shipping high volume parcel volumes to the USA. Options include Express consignment clearance (ECCF), Cargo parcel clearance (CFS), and single importer of record freight clearance. We also assist large volume shippers to explore the feasibility of opening their own ECCF.
Disadvantage of using a CFS:
Slower clearance
Uncertain clearance time during peak holiday season
No weekend clearance
Inability to manage parcels valued over $800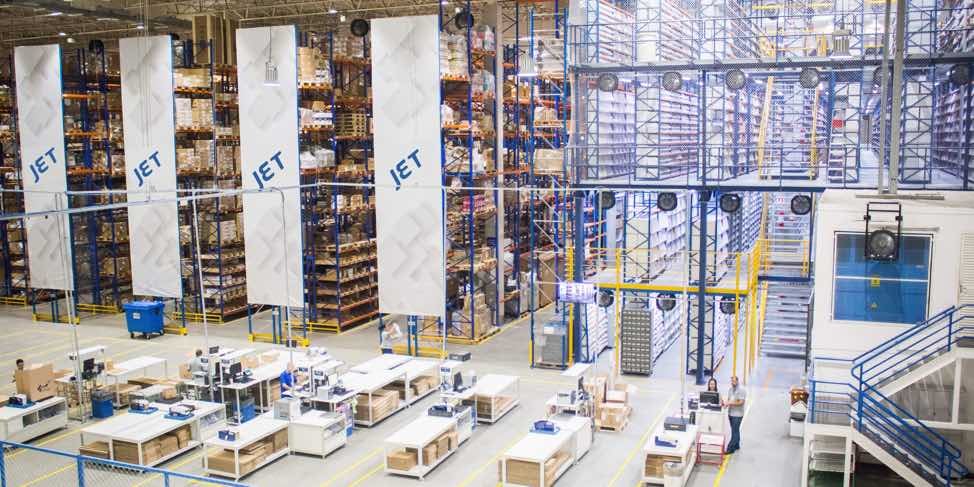 Express clearance via Express Consignment Carrier Facility/ ECCF
E-commerce parcels sent through ECCF's are most often cleared prior to arrival and available for injection into domestic delivery streams the same day as arrival. ECCF's are subject to express regulations (Part 128 of the Code of Federal Regulations).
ECCF's benefit from express clearance processes by US Customs and Border Protection. However, this benefit comes at cost: US Customs charges $1.18 per parcel for all shipments cleared via Express Consignment Carrier Facility.
Note: The official term for an ECCF is Express consignment carrier facility but often the terms "Express Consignment Clearance Facility" and "Express Consignment Courier Facility" are used interchangeably when referring to an ECCF. Express consignment regulations are defined in Part 128 of the CFR.
Cargo and Express USA parcel clearance both serve valuable roles in the developing high volume parcel flows to the USA. Large e-commerce parcel shippers to the USA developing processes that take advantage of the lower cost CFS AND more time definite ECCF clearance.
Jet helps companies understand the processes, setup technical integration, and arrange for injection into domestic networks.
Express Consignment processes requires companies who are proficient in Part 128 of the Code of Federal Regulations. Jet Worldwide helps companies navigate the processes to ensure duty free clearance, regulatory compliance and e-commerce direct order access to the American market.
Data, Direct Airfreight, and Delivery by USPS
The process for developing direct access to the US market is easier than many companies realize. Online merchants can build processes and avoid third party logistics providers by sending direct to the USA and with the USPS. Jet can help you build those processes.