Like everyone, we have been following the flood of news regarding the COVID-19 Pandemic and its affect on logistics and supply chains. Generally, global supply chain issues tends to get bogged down in techno-industry terms that fill spread sheets and power point presentations. But today, logistics support is recognized for the critical role of getting goods to those in need.
Logistics wins wars
Military experts often talk about the less glamorous route to victory: Logistics.
It is said, for example, that Napoleon learned of importance of logistics by studying and logistics support was a key element in his military exploits. This time of a worldwide pandemic has been compared to a war and, in this war, success depends on the ability to anticipate needs, secure supplies and deliver them without delay.
Just as traditional battles requires a wholesale support of infantry and artillery, the COVID-19 battles requires support for front line hospital workers and those most in need.
While the scale of military logistics is being brought to bear across the world - such as sending military ships to California and New York and releasing stockpiles of emergency goods - the key is mobilizing the "merchant class" who work daily in la the intricacies of large scale industrial logistical planning.
Here are some trends we have been following:
Capacity Management:
Over the last several months, there has been rapid fluctuations in supply and demand. Traditional models have been disrupted as firms seek scaleable support tactics.
In February, China Shut Down. The impact was beyond manufacturing and included a severe disruptions of Chinese domestic logistics
Six to Eight Weeks From Chinese Shut Down: Activity within and from China are trending back to normal and expected to be near 100% at the end of March.
Head Hall Versus Back Haul
Initially, the problem was from China. Then, with the lack of outgoing containers, the problem was back to China. The lack of empty containers in Europe and North America stymied exports from those regions back to Asia.
As the backlog from China has been clearing, the spike over the last 2 weeks has subsided and have started to level off.
North America Demand is Declining: US and Canadian demand is plummeting with enterprise size shippers quickly cancelling orders. Experts predict more cancelled sailings of container ships or "blank sailings."
Stimulating Demand in North America. The question for many is if how much the government stimulus package will increase demand? One of those ideas under consideration is the lowering of duty on china origin goods to the US.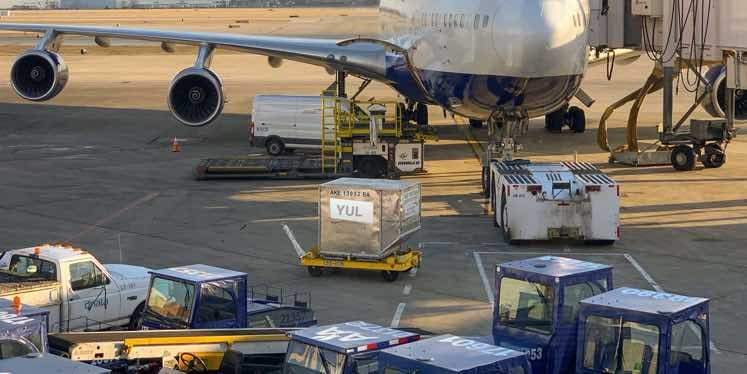 AIR CARGO: A Very Different Story to Ocean Freight
At the same time of the increase in the urgency of goods sent via air has spiked demand, the availability of air cargo capacity has plummeted.
Half the world's international cargo travels in the belly of passenger flights. To the US and Canada from China, nearly 60% of the inbound air cargo arrives on passenger flights.
Spike in demand (including critical medial supplies) has led to carriers flying passenger jets with cargo only. The spike rate in scheduled rates and charters has led to a high level of volatility with rates changing multiple times per day. At Jet Worldwide, we have a record rate of inquiries from companies in Europe, US and Canada.
Logistics within US and Europe:
With 20 states having shut down directives, exemptions remain for logistics. There are discussions of more green lanes for trucks crossing EU borders and the US loosening of trucking regulations. European and American regulators want to avoid the huge trucking bottleneck that was a huge issue in China.
FedEx, UPS, Amazon, USPS
The large domestic last mile delivery options so far have been able to remain operational. They have eliminated service guarantees and need for a signature. They are also, in many cases, implementing an "emergency surcharge" but have to be careful they do not appear to be profiteering from this crisis.
The USPS will likely need more funding from the government as their mail business (yes, they still delivery mail) has witnessed a huge drop off. It is expected that the USPS will get the funding they need to continue to operate as they are certainly providing a critical function of universal delivery.
The last mile delivery couriers are getting praise and rightful credit for their role and help in this crisis.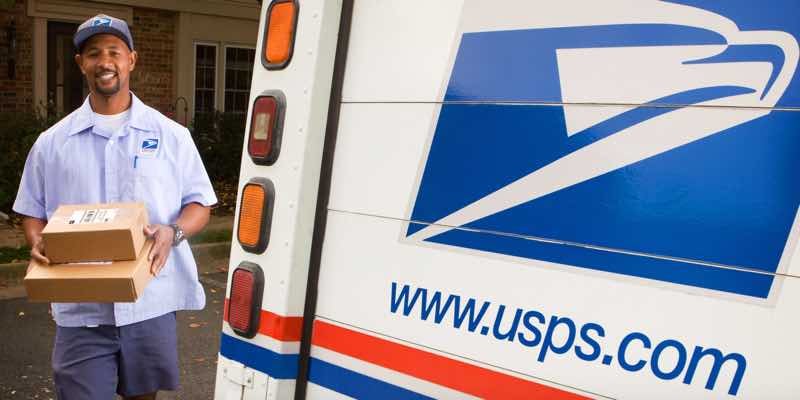 Update on Air Cargo from Canada: April 2020
Air Canada Cargo will continue to provide you with air cargo capacity on key Canadian, international routes operated on wide body aircraft Including:
To and From Toronto: London, Frankfurt, Delhi, Fort Lauderdale, Los Angeles, San Francisco, Cancun, Vancouver
To and From Montreal: Paris, Frankfurt, Fort Lauderdale, Vancouver
To and From Vancouver: London, Delhi, Tokyo, Hong Kong, Sydney, Toronto, Montreal